We celebrate delicious and healthy recipes created from natural ingredients.
A relaxing atmosphere with superb service will accompany your entree creating a unique experience.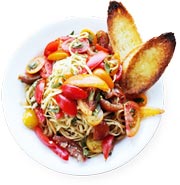 Top ingredients, prepared daily in a purely unique yet exquisite fashion, form the menu at Cyra's.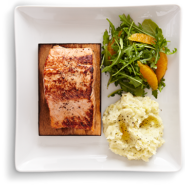 Good taste comes from great food. Try our Prime Ribeye steak or the Wild Caught Sockeye Salmon.
All foods are natural, antibiotic-free,
no growth hormones, or chemicals, additives or preservatives.
Cranberry Walnut Bread Pudding
If you have not been to Cyra's, you haven't been to the best restaurant in Dalton. This restaurant prides itself in using only the freshest of ingredients. Chain the chef and don't let him leave.
Michael F
The avocado fries were amazing along with the spinach salad with hot bacon dressing. The setting was quaint which was perfect for a date night!! I highly recommend trying Cyra's.
Brittany P
We went to Cyra's to celebrate our 19th year anniversary. I am so happy we decided to stay local, normally we would drive to Chattanooga or Atlanta for a good meal.
Leyner A
The best way to experience our wide collection of delicious fares. Check them out and feel free to place a pick-up order in case you are in a rush.